eclips
(eclips1)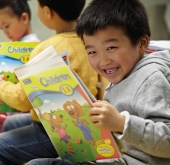 (0)
| | |
| --- | --- |
| Nick name | eclips1 |
| Location | |
| Member since | 2021-01-11 |
| Field of expertise | |

Profile
I am a medical laboratory scientist with 6 plus years of experience in the field of clinical pathology. I can do lab test recommendations, parasite identification, microscopic evaluation, lecture about the concepts and aspects of the laboratory science.

Subjects:
HEMATOLOGY,
MICROBIOLOGY,
PARASITOLOGY,
ANALYSIS OF URINE AND OTHER BODY FLUIDS,
CLINICAL CHEMISTRY,
BIOSAFETY,
THEORETICAL CONCEPTS IN CYTOPATHOLOGY AND HISTOPATHOLOGY,
IMMUNOLOGY AND SEROLOGY,
IMMUNOHEMATOLOGY AND BLOOD BANKING,
PHLEBOTOMY

Aside from I mentioned above, I can do background removal & minimalist logo creation.
| | |
| --- | --- |
| Recent online | 2021-01-11 21:57:15 |
| | 0% |
| Transactions | 0 |

| | |
| --- | --- |
| | 0 |
| Conversations | 0 |
| Talent clipped | 0 |