michmika
(Mitchy)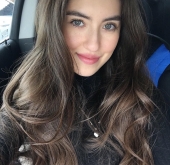 (0)
| | |
| --- | --- |
| Nick name | Mitchy |
| Location | |
| Member since | 2021-02-12 |
| Field of expertise | Wrap designer |

Profile
I am a Professional Graphic Designer. I can do all kind of Graphic Design work. I have 4+ years experience of professional Graphic design work.

I always believe in quality and consistency even under extreme deadline pressures.
Trying to complete the work in time with accurately, diligently and in a professional manner.
I am very expert of adobe Photoshop, And Adobe Illustrator work.
| | |
| --- | --- |
| Recent online | 2021-02-12 14:51:19 |
| | 0% |
| Transactions | 0 |

| | |
| --- | --- |
| | 0 |
| Conversations | 0 |
| Talent clipped | 0 |